The news yesterday was about what the Bank Of England reckons could happen if we exit the EU with various agreements. Most headlines I could see focused on the idea that we are going to screw over the economy if there is a "no deal" Brexit.
Bank warns no-deal could see UK sink into recession – BBC News
This seemed to be scaring all people into accepting any sort of deal, even the one the PM has fleshed out. But what most headlines have failed to point out is that ANY exit from the EU will cause massive financial harm to the UK.
If Brexit is disruptive rather than disorderly, GDP falls 3% over the five years to 2022, house prices slide 14%, and unemployment reaches 5.75%

If a close trading relationship is agreed, the economy could still be 1% smaller than if the UK had remained in the EU but 1.5% higher than the bank's most recent estimate.

If it is less close, the economy's growth could be 3.75% less than if the UK had remained in the EU and 0.75% less than forecast over the last inflation report.

These figures cover the period to 2023. – BBC News
So, it's pretty shit for all scenarios but just really shit for nearly all of them. I mean, we could just NOT LEAVE you stupid bastards.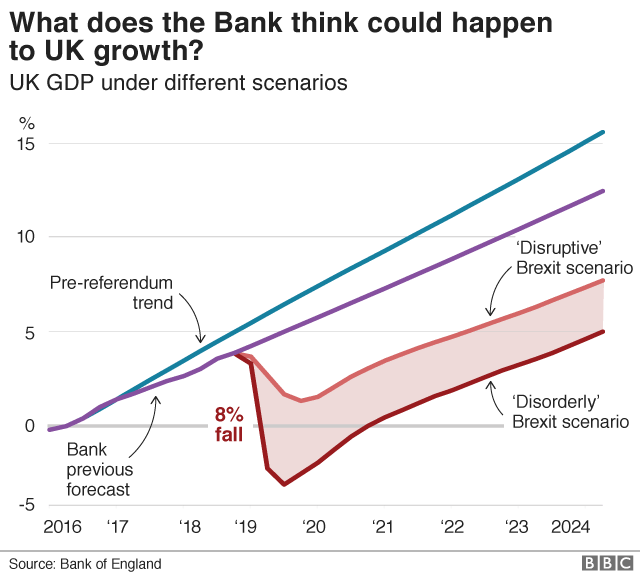 I hate this whole issue. We are led by people desperate to argue for making our country a worse place. Fuckin' stupid.