It has been quite a few years since I went to watch something at Brands Hatch. The circuit isn't far from where I live and I used to go an awful lot before getting children. I decided to take the sons and show them what racing is like. I chose to go take them to a club weekend rather than a large event. My reasoning was that it wouldn't cost me much, there wouldn't be that many people around and if they hated it after 30 minutes it wouldn't bother me too much to leave.
We went to see the MG Car Club race weekend. These cars looked good and there were races from Ferraris too. For the race report from the weekend then look here. This picture is from the MGCC website.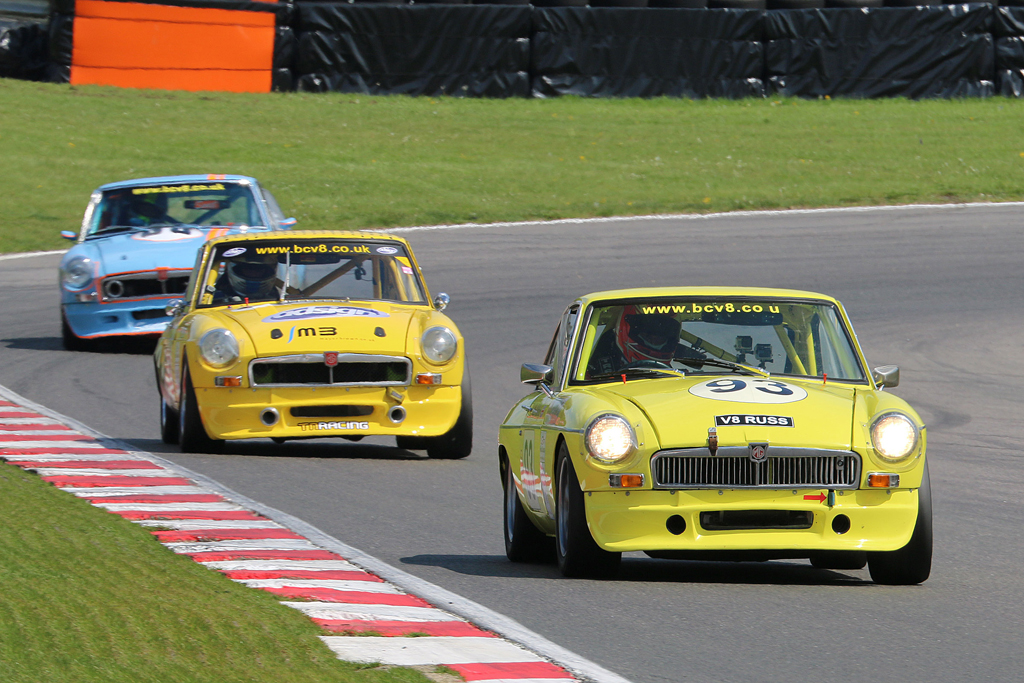 This picture shows my sons running up the hill to the inside of Druids corner so they could see the cars racing around the hairpin.
And here is the view from the hairpin.